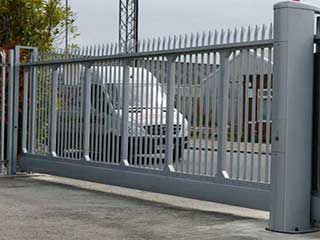 Whether you own a warehouse, a small store, or a parking lot, when automatic gate problems arise, your workday will take a hit. Now for the good news – that hit can be very quickly minimized, and sometimes even avoided completely. How, you ask? By contacting Gate Repair La Mesa as soon as you discover the problem.
Fast Automatic Gate Repair Services
Time is a precious commodity for all of business owners, from a local convenience store, to a high end office building. When the automatic gate that protects you parking lot or the entrance to your property starts acting up, it can be incredibly unconducive to the workday. You may own a barrier gate that admits entry and exit to the parking spaces, or a prestigious wrought iron gate that grants your business a certain commercial appeal. When things go wrong with these systems, you'll want them fixed ASAP. Visible damage to the panels or bars leaves a bad impression on customers, not to mention, if the system fails to work properly, it creates awkwardness and timewasting scenarios. And Time is money, right?
A Range Of Solutions
Modern gate systems can fall victim to any number of different issues. Articulated arm openers can become jammed or damaged, locks can fail to release and intercom systems can develop glitches. All of these are problematic and require a flexible approach. Thanks to many years of experience in the industry, Gate Repair La Mesa is able to assist businesses owners with all their gate related issues. From hinge welding to replacing faulty intercom systems and even installing new underground opener units.
Only Quality Gate Parts
Reliability is vital - the safety and security of your business depend on it. That's why the opener and intercom systems that Gate Repair La Mesa provides come from major brands like Eagle, All-O-Matic and Elite. If your current system starts malfunctioning, say the intercom buzzer doesn't work or there's no reception on the line, replacing some worn or damage components with new ones of a better quality will solve the issue.
Professional Gate Service Solutions
Your gate couldn't be in better hands. Give Gate Repair La Mesa a call to have local technicians troubleshoot it and fix whatever problem you're dealing with.